Description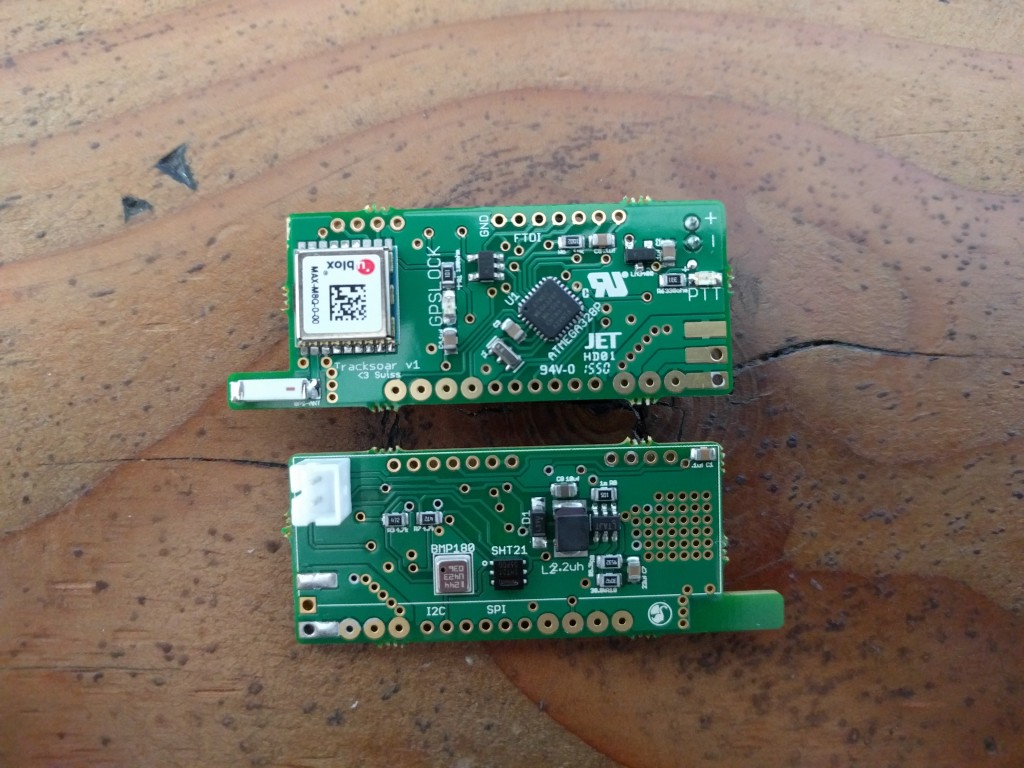 Tracksoar Shown Without Radio Transmitter Module or Antenna
This product requires an Amateur Radio License to operate.
A fully assembled and tested Tracksoar v1.2. The easiest way to get started tracking flying objects with APRS. The assembled Tracksoar includes temperature, pressure, and humidity sensors, GPS receiver and antenna (tested to 108,000 feet and rated for up to 164,000 feet). Includes a North America 144.390 MHZ (300mW) transmitter and a 2 meter wire dipole antenna soldered to the antenna output (please let us know if you would prefer the antenna unsoldered to use your own SMA connector). Tracksoar has been tested successfully on a dozens of flights by several separate teams to date.
We have made several updates to improve the hardware performance and reliability of the Tracksoar since launch and regularly add new features with firmware updates, available for free at tracksoar.com/source.
For the best experience we suggest purchasing a Tracksoar programming shield. It makes updating the Tracksoar firmware with your callsign and settings painless in the Arduino IDE. Additionally for the more experienced the AVR ISP programming header makes programming and debugging in AVR studio simple.
Check out our blog for flight logs and images.
Educators and students, please email info@tracksoar.com for information on educational discounts.
Most orders will ship within 1 week of ordering. Average ship time to the continental United States is 2-3 days.