Description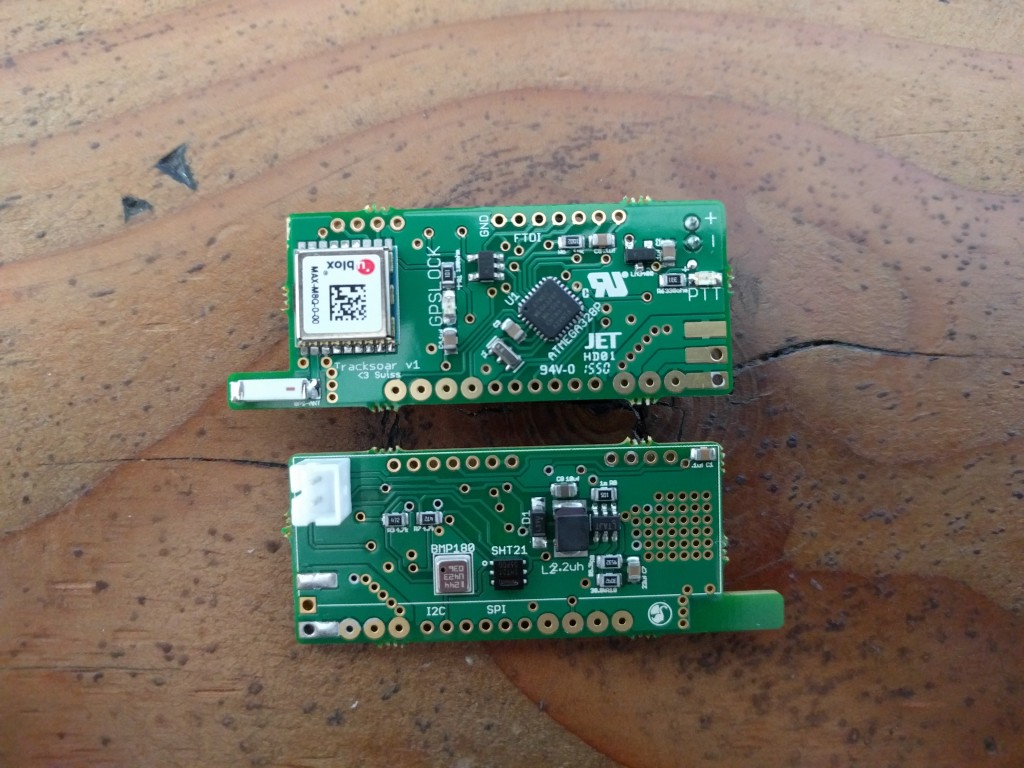 Tracksoar Shown Without Radio Transmitter Module or Antenna
This product requires an Amateur Radio License to operate.
A fully assembled and tested Tracksoarv1. The easiest way to get started tracking flying objects with APRS. The assembled Tracksoar includes temperature, pressure, and humidity sensors, GPS receiver and antenna (tested to 108,000 feet and rated for up to 164,000 feet). Includes a North America 144.390 MHZ (300mW) transmitter and a 2 meter dipole antenna soldered to the antenna output (please let us know if you would prefer the antenna unsoldered to use your own SMA connector). Tracksoar has been tested successfully on a dozen flights by 3 separate teams to date.
Check out our blog for flight logs and images.
Most orders will ship within 1 week of ordering. Average ship time to the continental United States is 2-3 days.